Welcome to our gaming pages.
Scroll down to check out upcoming events, or go to our individual gaming pages for more details on the game that you play.
Or if your looking for that card to complete your deck, or need some packs and accessories, Click the link to go to our Gaming Shop!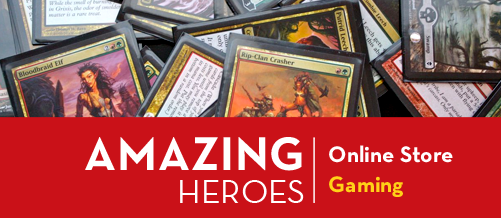 Friday Night Magic – Fridays at 7:00 PM


(Standard Constructed)

Yu-Gi-Oh Tournaments
Canceled due to no interest.

Check out our WOW Page for guild info

Loading…